About Our Site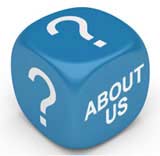 SkinHelp was formed to offer a unique reference point on treating and coping with skin problems.
Have you ever wondered how some people manage to have such beautiful skin, or what to do when your skin isn't looking too good?
Skin Help covers a comprehensive range of skin related subjects - from spots, to dry skin, to the causes of eczema right through the spectrum to more detailed subjects such as skin cancers, how they develop and the range of treatments that may be used to cure the disease.

Related Articles in the 'Site Information' Category...