Stopping Warts and Verrucas Coming Back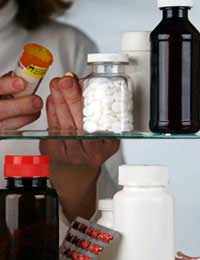 The development of warts on the skin is a common medical condition that numerous people suffer from at one point in their life or another. Usually the condition manifests itself with the appearance of one or two solitary warts that respond well to treatment and never come back. However, on some occasions these warts appear in a large number or keep reappearing after treatment. The ability to keep warts at bay revolves around the treatment that you choose and the cause of your initial outbreak.
Common Treatment
There are two main treatments for removing warts. The most common is the use of an over-the-counter wart remover. These remedies involve the application of a chemical substance, usually salicyclic acid, to the areas of the wart itself. The acid destroys the wart and after numerous treatments, when the wart compound is removed, natural healing begins. Sometimes, however, the wart is not totally destroyed and the wart will grow again in the same place.
Another common treatment, doctor-directed wart removal, can involve the use of stronger salicyclic acid or cryotherapy. Stronger, or prescription strength, salicyclic acid can be applied at the doctor's office and also works to destroy the wart. This option, however, takes repeated visits and may not totally destroy the wart, which results in its reappearance months down the road. Cryotherapy involves the freezing of the wart in order to destroy it. This method can be very effective for one or two warts but is not recommended for the treatment of numerous warts. Plus, unless all of the wart material is removed you run the risk of experiencing a return of the wart.
When it's HPV
Although many people are unaware of the fact, warts are actually caused by a virus. This virus, human papillomavirus or HPV, can cause the development of numerous warts at once and the warts can appear on many areas of the body. Although you could treat these warts with one of the common wart treatments you will probably not have much success at keeping them at bay. This is because the virus is prevalent throughout the body and when you destroy one wart you leave the virus unharmed. The only way to totally rid your body of these warts and keep them from coming back is to treat the virus that causes the warts in the first place.
Treating HPV
Since HPV is a virus the only way to treat it is with a prescription medication. This medication, of which Imiquimod is one of the most common, actually works to kill the virus that is running rampant throughout the body. Although these types of medications are more commonly known for their treatment of genital herpes, they are actually working to kill the HPV virus, which is the cause of all common warts.
Prescription HPV medications are taken orally and usually consist of a few weeks of continuous treatments. After the course of treatment is finished the warts usually disappear and refrain from coming back. If your warts do return you may need another course of medication. And, although you need to finish the entire round of medication once it is prescribed, you can speed the results by combining oral medication with the topical application of salicyclic acid or the procedure of cyrotherapy.
Rest assured, once you treat your warts at their source by killing the HPV virus, you can stop worrying about their return and start enjoying, healthy, blemish free skin.
You might also like...
i used this other cream to cure my scalp warts they were 5 warts on my head i would try to remove them but they kept on coming back but the cream really helped me.they are now gone
lovey
- 9-Jul-18 @ 9:28 PM
@Alex - a natural remedy. They say cabbage leaves work as well. But I might just try your method, it smells better!
Summer
- 20-Oct-17 @ 4:03 PM
Cut a small piece of banana PEEL (slightly larger than the wart) and place it on your wart. Cover tight with a bandaid. Remove it at the end of the day, gently file the wart with a nail file. Clean the area with rubbing alcohol. Once dry, reapply a new piece of banana peel. Continue doing this. That sucker will disappear. Don't ask me how it works, but it's the only way I got rid of my wart that I had for four years. It kept coming back with more on several fingers... not this time.
Alex
- 20-Oct-17 @ 7:10 AM
For verucca try 00% teatime on dry clean wart. Seal totally with sticky dressing plaster (or even duck tape) to stop aor getting in. I reapplied this weekly to my daughters foot and within 3 weeks the verucca came off with the dressings. I then left the holes to heal naturally.
CPNAnge
- 28-Mar-17 @ 7:33 PM
Iv Had a wart on my face for nearly a year now my doctor has frozen it 4 times & it returns within a week, what els can I do to keep it away?
Charlie
- 25-Feb-17 @ 11:40 PM
@Rosa - I'd go back to the docs, I can't see how freezing it would work as a verruca has roots, and freezing will take off only the top layer. Your doc may give you something else if it keeps coming back.
Liz
- 13-Dec-16 @ 12:18 PM
I had a verruca on my foot for 2 years and at beginning i used stuff fm chemist which didnt work so i then got it frozen off (3times) and now I feel it coming back in same place. Do I go straight bk to get it done againwith doc or because it's early days do I get stuff in chemist again which cost me €25.
Rosa
- 12-Dec-16 @ 10:36 PM