Dealing With Genital Warts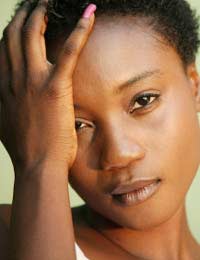 If you have ever suffered from genital warts, you are not alone. In fact, genital warts are the most sexually transmitted disease known. They affect sexually active people in their twenties, both men and women, more than anyone else.
The reason people get genital warts is because they do not practice safe sex, as their spread can be easily contained by wearing condoms. They grow in moist, warm areas of the genitals such as the vulva, cervix and vagina, as well as the shaft or the tip of the penis. They can also appear on the mouth, the result of having unprotected oral sex.
The good news is that genital warts can be treated by either freezing them off, surgery or laser treatment. The bad news is that the virus that causes the warts never completely disappears, and that it is known to cause cervical and other cancers in women, and rare penile and anal cancers in men.
Causes of Genital Warts
Also known as venereal warts, genital warts are caused by the human papillomavirus (HPV), of which there are about 100 strains – although two in particular are usually the culprit of genital warts. It is estimated that about 70 percent of those who have sexual contact with an infected partner develop the warts, with about one percent showing symptoms. Anyone who is infected can transmit the virus, however, regardless of whether they have ever been symptomatic or not.
Genital warts usually show up about two weeks or a month after sexual contact with an infected person has occurred. In some cases, however, it may take years for the virus to make itself known, or it might never do so. There can be just a few tiny warts, or they can show up in a large mass.
Genital warts can be very obvious, can itch and be generally unpleasant. Or you may not notice them at all. The range is different depending not only on the individual, but on which strain of human papillomavirus you become infected with.
Genital Warts and Cancer
Genital warts are the primary cause of cervical cancer in women. They can cause problems with the neck of the womb, or cervix, which is why women are encouraged to have regular smear tests to rule this out and ensure they stay healthy. They can also cause problems in pregnancy, although this is rare, and occasionally result in cancer of the vulva, vagina, anus or penis.
While they can be taken off, as mentioned above, the virus can lie dormant for years and then reactivate itself at a later date. That's why the government is now encouraging all girls aged roughly 12-13 to have the HPV vaccine, to protect them against contracting HPV hopefully before they ever have had sex.
In this country, the vaccine is given three times over a six-month period while young girls are in secondary school, Cervical cancer is the twelfth most common type of cancer among women in the UK, and the second most common type amongst women worldwide. More than 1,000 women die from it every year in the UK, according to NHS statistics, although it takes anywhere from 10 to 12 years to develop.
Early Prevention Important
Protecting yourself from cancer is important, and that means protecting yourself against HPV, whether you are male or female. Remember even if you have no symptoms, you can still transmit the virus to someone else.
The best way to protect yourself completely is to only practice safe sex using condoms, and avoid unprotected sex at all costs. Women should have regular smear tests, and all girls aged 12–13 should have the HPV vaccine. And if you think you have genital warts, see your GP straightaway for immediate treatment. Your good sexual health is in your hands!
You might also like...