About Our Site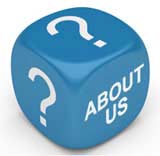 SkinHelp was formed to offer a unique reference point on treating and coping with skin problems.
Have you ever wondered how some people manage to have such beautiful skin, or what to do when your skin isn't looking too good?
Skin Help covers a comprehensive range of skin related subjects - from spots, to dry skin, to the causes of eczema right through the spectrum to more detailed subjects such as skin cancers, how they develop and the range of treatments that may be used to cure the disease.
Our concern was that there was no single UK resource for interesting features and practical advice on this subject.
Our features and articles are written by experts - who have experience, or a particular interest in this area.
Our Background
SkinHelp was founded by John Rowlinson, the founder of PtS.
John, through PtS, is involved in a number of ventures including software and property companies. A percentage of revenue from these activities goes towards funding SkinHelp and a number of similar sites.
Our focus is simply on having experts create the highest quality information possible that is widely read.

Related Articles in the 'Site Information' Category...