All About Scleroderma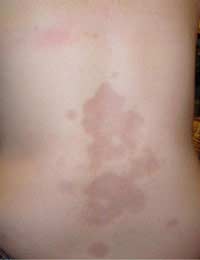 While many people think that the term "scleroderma" relates to a specific disease, it actually encompasses a group of autoimmune diseases where the connective tissue of the skin grows abnormally, resulting in many different types of problems.
The words "sclero" means hard and "derma" means skin, and that is the main symptom of scleroderma: a hardening of the skin. But this definition is a broad one, while the illness itself can take many forms.
Types of Scleroderma
Scleroderma can be divided into two main types. Localised scleroderma affects specific body parts, while systemic sclerosis affects the entire body. There are two main types of localised scleroderma:
Morphea. This is usually characterised by small reddish patches of hardened skin, which often have n hair growth. They can become dark in colour and spread out, although they often disappear within five years. When it spreads, it's called generalised morphea.
Linear scleroderma. Characterised by a band of thickened, hardened skin which can appear on the face, although usually is on an arm or leg.
Systemic sclerosis also falls into two main types, which are limited cutaneous scleroderma, and diffuse cutaneous scleroderma.
Limited cutaneous scleroderma. Usually affects only certain parts of the body, such as the fingers, face, hands, arms and feet. People who have this often have Raynaud's phenomenon first, which affects blood vessels in the hands and feet and make them unbearably cold. They can also suffer problems with the aesophagus, calcium deposits in the connective tissues, red spots on the face and hands and other symptoms.
Diffuse cutaneous scleroderma. Can come on suddenly and result in a skin thickening over much of the body, accompanied by joint pain, fatigue, loss of appetite etc. The symptoms can get better and the skin may soften during a stable phase about 3-5 years after the first symptoms appear. But in some cases internal organs such as the kidney and heart can be affected.
Diagnosis of Scleroderma
Scleroderma in all its forms is more common in women and people of European descent. Most people affected first see symptoms between the ages of 20 and 40.
It is thought genetics may play a role, but that has so fat not yet been confirmed. It is not contagious, and environmental factors may trigger the condition.
A blood test is needed to confirm the diagnosis, and sometimes a skin biopsy as well. While some symptoms can mimic other illnesses, in some cases this can be a very difficult disease to diagnose accurately.
Treatment of Scleroderma
Although there is no cure for this condition, there are ways to make it manageable. Specific treatments, such as the use of steroids and other drugs, are designed to calm down the immune system, and to stop or inhibit processes from occurring that can cause damage in various parts of the body.
There are other ways to minimise the impact of the illness as well, depending on the individual symptoms of the sufferer. People with Raynaud's, for example, may need to wear gloves and apply heat routinely to the affected areas.
Similarly, skin tightening can be treated with the use of special moisturisers as well as skin-tightening exercises, while people whose swallowing mechanisms are affected may need antacids to deal with the resultant heartburn. A healthy diet is also important.
Get the Right Help
People with different types of scleroderma can enjoy a positive outlook, on the whole, but they should see their GPS to learn how to manage their condition.
Simple exercises, a healthy diet and the right medication can make a big difference to the quality of your life, so see your GP today.
You might also like...