Natural Remedies and Products for Psoriasis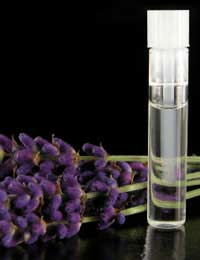 Although many prescription medications are available for the treatment of psoriasis many sufferers choose to go with natural products or remedies. This choice is usually based on the fact that a wide range of side effects also accompanies many chemical or synthetic treatments. If you are looking to avoid the onset of unwanted side effects and like the idea of approaching your psoriasis treatment from a natural standpoint, you have a few natural remedies and commercial products to choose from.
Natural Remedies
Homeopathic or natural remedies for many illnesses are becoming very mainstream and popular. The same is true for the natural treatment of psoriasis. These remedies can be very effective at controlling the symptoms of psoriasis and reducing the frequency of the outbreaks. These remedies are available in two forms- treatments that are applied topically to the skin and pills that are taken orally.
Natural topical treatments for psoriasis include the application of apple cider vinegar, eucalyptus oil, and an essential oil mix of bergamot, geranium, and lavender. The apple cider vinegar and eucalyptus oil can be used as a rinse before shampooing. Simply saturate the scalp with the vinegar or oil and allow it to penetrate for at least 30 minutes. To reduce the messiness of this application try wrapping the scalp in a towel during treatment. Rinse then shampoo with an herbal dry scalp shampoo after treatment.
For treatment with the bergamot, geranium, and lavender essential oils mix the oils with a neutral base cream and apply directly to the scalp twice a day. Or drop the oils in a bath of warm water and soak for thirty minutes until the symptoms clear. Natural oral treatments for psoriasis include adding flax seed, milk thistle, fish oil, oregano oil, or shark cartilage to your daily diet. All of these natural supplements are available at your local health food store and have been very effective for some psoriasis sufferers for controlling the symptoms of psoriasis. If you want to try one of these natural supplements read the label carefully and follow the directions and indications exactly.
Natural Commercial Products
There are numerous commercial products for the treatment of psoriasis available on the market that claim to be natural or made from organic ingredients. When choosing one of these products it is important to make sure that the product really is "all natural" and to make sure that the product really does what it claims to.
Start by choosing a natural product that is manufactured by a well-known and well-respected company. While some smaller companies do make very effective natural psoriasis treatments it is best to start with a brand name that you can trust to be honest with their labeling. Since products can be labeled as natural or organic if just 73% of the product is derived from natural substances, some manufacturers use chemicals or synthetic ingredients to round out the rest of the formula. This becomes a problem when psoriasis sufferers are looking to avoid side effects since synthetic components are much more likely to cause adverse or unwanted symptoms than naturally occurring components are.
Second, choose your product based on fact not miracle claims. Many natural psoriasis treatments claim to cure psoriasis, however there is not a known cure for this abnormal skin condition in the medical community. Look for natural products that promise to treat the symptoms, relieve the severity of the symptoms, or work to keep the outbreaks at bay.
A Word of Caution
Whether you choose to go with a natural home remedy or a natural commercial product for the treatment of your psoriasis you need to be cautious at the beginning of your treatment. Even these natural treatments do not contain harsh chemicals or synthetic substances; they can still cause allergic reactions or interact adversely with other treatments or medications you are currently using.
To be safe it is best to discuss any natural treatments with your doctor or dermatologist before beginning treatment. Be sure to inform the doctor of any other medications you are taking and of any other treatments (even if they are for another condition) that you are using.
During the first few weeks of treatment it is also a good idea to keep a psoriasis journal. Take a moment each day to write down the type of symptoms you are experiencing, the severity of your condition, and any other physical signs that you may notice. This journal will help you determine if the natural treatment is working and also help you identify allergic reactions or other side effects before they become too serious.
Natural remedies and products for the treatment of psoriasis can be very effective and can help the patient better cope with having the disease. However, the products are only effective if used wisely and with the proper knowledge. Always make sure that you research a product thoroughly before beginning treatment.
You might also like...