Wrinkles And Your Skin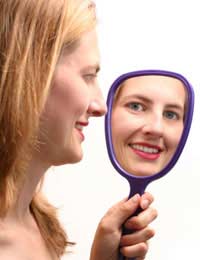 There are many things about getting older that most people do not enjoy. One of the biggest of these is wrinkles. When you develop wrinkles you can automatically give away your age, or even look older than you really are, and that is usually something no one wants to happen, especially women! To prevent wrinkles, you need to know exactly what they are and what causes them, as well as how to prevent them or how to reduce the appearance of ones you may already have.
What are Wrinkles?
Wrinkles are the appearance of a crease in thin, sagging skin. They are especially common, and most noticeable, on the face and neck. As a person ages, the cells in the skin become less elastic and less able to repair themselves, so the skin becomes noticeably thin. This thinning and breakdown also leads to dryness. Once the ageing process begins the dermal layer of skin will begin to show the effects of these changes.
As less collagen is produced, and the skin becomes less elastic over the years, it will begin to wrinkle and sag. And, since the subcutaneous layers of skin produce less fat cells over the years, it is more difficult for the skin to repair any damage that has been done and will result in wrinkles.
What Causes Wrinkles?
The first step to prevention of wrinkles is being aware of what causes them. While there are a variety of causes that can't be prevented, there are some that you can avoid.
Age: We will all get older, and with age comes at least a few wrinkles. This is because the production of new cells on the outer layer of skin will slow down with age, making it less resilient to muscle movements as well as gravity.

Exposure:Drying winds or sun exposure can help increase wrinkle appearance at an earlier age. By protecting your skin (with moisturisers for exposure to the wind, as well as sun block for exposure to the sun), you will be able to prevent at least some wrinkles from appearing. Avoiding excessive exposure to wrinkling elements (such as tanning beds) can help limit the appearance of wrinkles as you age.
Facial movements:We've all heard the term "laugh lines" and this refers to the wrinkles beside the mouth that appear over time because of repetitive smiling over the years. Unfortunately, laugh lines aren't the only result of facial movements. Frowning repetitively can create lines, as well as squinting (this will result in "crow's feet"), or a variety of other facial expressions. This will cause those with a more expressive face to end up with more wrinkles earlier in life.
Smoking:Smoking increases the risk of, and the number of, wrinkles. The nicotine itself has a damaging effect on skin, as well as the constant exposure to smoke.
Skin dehydration:One commonly overlooked cause is the under-hydration of skin. This refers to not only how dry the skin is on the outside, but also from the inside. Without enough water in the body, the skin becomes drier and less pliable, and doesn't produce as many new cells as it would if it were properly hydrated.
Creams that Prevent or Repair Wrinkles
Whether you have wrinkles that you would like to repair, or you are trying to prevent wrinkles from occurring even before they begin, there is a cream for you. See below for the right type of cream for your purpose.
Wrinkle creams that help prevent wrinkles:If you are too young to have had any wrinkles appear yet, or if you only have a few, you can use many different types of creams to help prevent their occurrence. Look for any creams that contain at least one of the following ingredients: tea tree, grapefruit seed extract, vitamins A, C or E, coenzyme Q-10 or hydroxy acid.
The creams that are most effective will have two or more of these ingredients.
Creams to repair wrinkles:If you have noticed quite a few wrinkles already on your face, there are creams that will help reduce their appearance. In order to make your existing wrinkles less noticeable, you should use creams with the ingredients listed above, but also look for the following ingredients in creams you are considering: isoflavones, kinetin, copper peptides, retin-A, or DMAE. All of these ingredients can reduce the appearance of fine lines and wrinkles, and can make you look younger within a short time of repetitive use.
There are many reasons we get wrinkles as we get older. While not all of them can be prevented, we can at least be aware of the causes so that we can take steps to look as young as possible for as long as possible.
You might also like...