Anti-Ageing Products and Treatments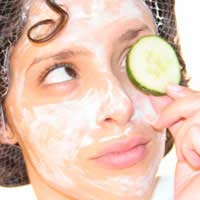 Anti-ageing products and treatments have become big business in recent years. Everyone from 20 year olds to those in their sixties are looking for that one key product that can eliminate years from the look of their skin and bring about the youthful glow of health. However with so many "miracle" cures, products, and treatments on the market it is hard to know which ones really work and what actual results you can realistically expect to see.
What Anti-Ageing Products and Treatments Do
The most desired result wanted from anti-aging efforts is the elimination or reduction of wrinkles and fine lines on the skin. As we age we develop wrinkles. These skin creases are the result of sagging skin, lost collagen in the skin, loss of skin tone and elasticity, repeated facial movements, moisture loss, and gravity. While products and treatments cannot eliminate these causes they can reduce the visibility of the wrinkles.
Also high on the list for desired anti-aging results are a youthful glow or color to the skin, skin smoothness, the elimination of discoloration, and an increased firmness to the skin. Anti-ageing products and treatments can combat these signs of aging through the boosting of skin cell renewal, exfoliation (the removal of dead skin cells), skin lightening, and other skin healing techniques.
With the right anti-ageing product or treatment and the right skincare regime you can realistically expect to a significant reduction in fine line visibility, a plumping or filling in of wrinkles, softer, fresher looking skin surfaces, more even skin tone, a firming of the facial skin, and a younger over-all appearance.
Anti-Ageing Products
Anti-aging products are products, such as creams, lotions, masks, and cleansers, which can be applied on the skin at home to bring about younger looking skin. These products include moisturisers that contain retinols or other anti-aging chemicals, firming masks, exfoliation scrubs or cleansers, skin lighteners, and wrinkle-decreasing creams or gels.
Almost every skin care or cosmetic company makes a line of anti-ageing products that include total skincare routines or on-the-spot treatments. The skincare lines usually include a cleanser that helps exfoliate skin to increase cell turnover and remove dead skin cells. This step eliminates the dull appearance of aging skin and helps increase the look of softer, fresher looking skin. The next step in these anti-ageing lines usually includes a mask or toner that is intended to help firm up the skin, reduce the appearance of large pores, and produce a smooth, younger look to the skin. Finally, a special moisturiser is applied that contains vitamin C, retinols, antioxidants, or other anti-aging ingredients to decrease fine lines, wrinkles, and discoloration.
Spot treatments are specialised products that fight one sign of ageing at a time. Example of these products include gels or creams that are intended to plump up wrinkles, fill in fine lines, treat the sensitive skin around the eyes for sagging and wrinkles, and even out skin color.
If at home products do not bring about the desired results in your skin you can take a more aggressive approach and seek out anti-ageing treatments.
Anti-Ageing Treatments
Anti-ageing treatments are techniques that affect more than just the top layer of skin and are usually performed by a facial technician, dermatologist, or medical professional. These treatments include chemical peels, microdermabrasion, laser therapy, and the injection of collagen or Botox.
Chemical peels are a more aggressive form of exfoliation. In this technique chemical agents are applied to the skin to speed up the removal of dead skin cells. After the peel skin is left with a fresh glow, softer feel, and a reduction in fine lines and wrinkles.
Microdermabrasion is another example of exfoliation treatment. In this treatment mineral crystals or other ingredients are used to loosen and remove dead skin cells and polish the skin. This type of treatment results in a reduction of fine lines, the elimination of dull, dry looking skin, a brighter, fresher complexion, and in some cases, the reduction of skin discoloration. For more advanced signs of aging laser therapy can be used to reduce the appearance of wrinkles, even out skin tone, eliminate age spots, and deliver brighter, younger looking skin. In this technique a laser is used to resurface the skin and eliminate the signs of aging.
Finally, for the total elimination of wrinkles and lines and to achieve a fuller look to sagging skin, Botox or collagen injections can be used. Although this type of treatment is temporary (lasting anywhere from 3 to 8 months), the injections can relax the skin and muscles or plump up the layers of the skin to eliminate the signs of aging. This treatment is best for reducing wrinkles and lines on the forehead, around the mouth (frown lines), or around the eyes (crow's feet).
A Common Sense Approach to Anti-Ageing
Although the previously mentioned anti-ageing products and treatments can be very effective in reducing the signs of aging on your skin, they cannot totally eliminate the symptoms without a little help. The following tips will help you get the most out of your anti-aging efforts.
Do not smoke. Smoking increases the development of wrinkles by repeatedly working the muscles that cause frown lines and lip lines, and also dulls the skins, dries it out, and makes its more susceptible to aging symptoms.
Avoid overexposure to the sun. Sun damage causes wrinkles, fine lines, and skin discoloration. Always apply a sunscreen before enjoying time in the sun and wear a hat whenever possible.
Stay hydrated. Dehydration can lead to dry skin, the appearance of dullness, and the development of wrinkles. Drink plenty of water everyday and use a rich moisturizing lotion after cleansing.
Following these tips can help you increase the benefits and results of your anti-ageing efforts and help you combat the signs of aging before they begin to appear.
You might also like...