The Effects of Smoking on Your Skin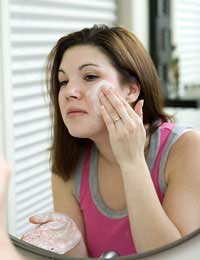 Everyone knows that smoking is a harmful habit. Smoking causes cancer damages the lungs, leads to discoloration of the fingers, fingernails, and teeth, and is partly responsible for a plethora of other health conditions. However, you may not know that smoking is actually detrimental to the health of your skin as well. Smoking has been associated with or blamed for premature ageing, excessive skin dryness, blemishes, and constricted blood flow.
The Act of Smoking
Even though you may not realise it, every expression and movement you make with your facial muscles eventually shows. Just as you will see laugh lines on your face later in life due to all the smiles you have given, if you smoke, you will very possibly develop additional wrinkles from puckering to inhale repetitively. This facial motion is responsible for increased frown lines, deep wrinkles that appear around the lips, and in some cases, increased wrinkles around the eyes.
The Smoke
Aside from premature ageing, smoking is also responsible for increased dryness of facial skin. Any prolonged exposure to heat or smoke can be drying, and if you put yourself in the presence of smoke (as with smoking cigarettes) constantly, you are likely to see some ill effects. Smoke, and its drying affects, can help wrinkles set and rob your skin of natural moisture, which helps skin look fuller and younger. Just as people who spend the majority of their time in the sun tend to look older than their age, people who smoke will often look older than what they are simply because of the smoke steadily coming into contact with the face.
Another way that smoke can harm your skin is through the residue that it leaves behind. As the smoke passes over your face it leaves behind a dirty residue that can clog pores, discolor skin, and result in an unhealthy pallor.
The Nicotine
As if the external damage from smoking wasn't enough, the act of smoking can also have internal effects on your skin. The nicotine in cigarettes that all smokers crave is actually very harmful to every aspect of your health. Nicotine is proven to constricting the veins and decrease blood flow throughout the body. When your blood supply is restricted your organs, especially the skin, cannot get the proper amount of oxygen and nutrients that are needed for good health. Without proper nourishment your skin begins to sag, dries out, and becomes unhealthy.
Reverse the Effects
The only foolproof way to stop the damaging effects that smoking has on your skin is to quit the habit once and for all. Even then, however, the damage that has already been done can be hard to reverse. Start by quitting right now, then start striving for improvement by following a special skin care routine.
The perfect skin care routine for smokers involves the use of a deep cleanser, a powerful moisturiser, and an anti-ageing cream. Use a cleanser that is formulated for deep pore cleansing to remove the residue smoke from your skin. Follow that with a super hydrating moisturiser to help fight dry skin and bring about a healthy, younger looking glow. Finish the routine with an advanced wrinkle fighting cream that targets deep wrinkles.
Following the proper skin care routine can only improve your skin up to a certain point (the less time you have smoked, the more likely your positive results), however, anything you can do to increase the health of your skin is definitely in your best interest.
You might also like...