What is Eczema and What Causes it?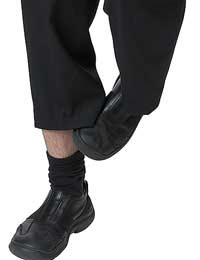 Eczema is a medically recognised non-contagious skin condition that affects a large percentage of the population. This condition also known as dermatitis, is more common in children than in adults and is accompanied by itchy, dry skin that can become raw and bleed when at its most severe. The severity of each episode varies with each type of eczema and most can be controlled with proper diet and treatment.
Different Types of Ecezema
There are six main types of eczema but the most common type is atopic eczema. This type is believed to be heredity and develops due to an over sensitivity to allergens in the environment. This type is common in both adults and children and is recognised by an unbearable itchiness at the site of the outbreak. This itchiness is a result of an overzealous reaction of the immune system to allergens that causes irritation and inflammation of the skin. When an episode of atopic eczema is severe sufferers will be unable to resist scratching and tear the skin. Once the sores of the dermatitis are opened they can become infected. Common treatment for atopic eczema consists of topically applied creams that help hydrate the dry skin and steroids, which when taken orally help reduce the inflammation associated with this disease.
Seborrhoeic Eczema
Adult seborrhoeic eczema is another example if this disease, however this one only affects adults usually between the ages of 20 and 45. The cause of this type is believed to be due to an abnormal yeast growth. This eczema is characterised by dryness on the scalp that resembles dandruff as the skin flakes. However, the condition can spread to the face and chest and become red and inflamed. Treatment with an anti-fungal cream will usually relieve the symptoms of this condition.
Varicose Eczema
Another type of eczema that is seen only in adults is varicose eczema. This condition is caused by poor circulation of the legs and only occurs on the legs. Most noticeable on the ankles, this condition can be treated with hydrating creams and steroid creams.
Infantile seborrhoeic eczema is similar to the adult version of the condition and is known as "cradle cap" to most new parents. Like the adult version this condition begins on the scalp but the symptoms do not include itching or inflammation. This type of eczema will usually clear up on its own but the application of hydrating creams or oils can speed recovery.
Dermatitis
The remaining two types of eczema are caused by skin contact with an eczema trigger. These conditions, known as allergic contact dermatitis and irritant contact dermatitis, also result in red, itchy patches of dry skin but are directly linked to outside sources. With irritant contact dermatitis the condition is brought on by contact with chemicals, detergents, or other cleaners. Allergic contact dermatitis, on the other hand, is caused by contact with substances that a person is allergic to. People with metal allergies, like those to nickel or copper, will suffer from eczema symptoms at the site of contact. Belt buckles, metal buttons, and jewelry are common culprits for causing the symptoms of this disease. Treatment in both cases consists of avoiding contact with known triggers.
Living With Eczema
In addition to avoiding known triggers, using medicated creams, and having patience, changes in diet and lifestyle can offer some relief. To date there is not a cure for this condition but varying treatments can help reduce the occurrence of outbreaks and lessen the severity of these outbreaks when they do occur.
You might also like...