Herbal Treatments for Acne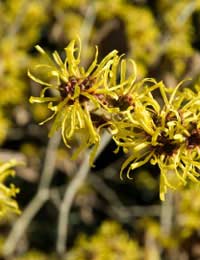 Although there are many proven and effective commercial acne treatments on the market today many people prefer to treat their condition the natural way. Natural, or herbal, treatments for acne are usually milder on the skin and cause fewer side effects than chemical treatment options.
However, before choosing an herbal acne treatment you must research the proper herbs and learn the proper way to utilise them.
Choosing the Right Herb
There are a quite a few common herbs that have been shown to have properties that can soothe and heal the lesions associated with acne. Some of these herbs work well on their own while others need to be combined with other herbs to produce the best results. Also, some herbal treatments call for the herbs to be applied directly to the skin or acne lesion, while others are intended to be taken internally.
One popular combination herbal acne treatment is the blend of yellow dock, sarsaparilla, cleavers, and burdock herbs. These herbs are well known for their lymphatic cleansing properties and are thought to unclog the skin and allow for healing. This combination is meant to be taken internal and the recommended dosage is one half of a teaspoon of the combined herbs taken three times a day.
Other herbs that can be taken internally to heal acne include Echinacea, oregano, and basil. For proper dosages it is best to consult the labeling of each supplement before use. Best of all, each of these herbs can also be applied to the skin to boost healing results. Echinacea can be applied as is, but oregano and basil must be used in oil form for effective results.
For topical use witch hazel, tea tree oil, and Oregon grape root are popular choices. Witch hazel, also found in many commercial solutions, acts as an antiseptic to cleanse the skin and kill surface bacteria that can cause acne. Tea tree oil can be found in many preparations including gels, lotions, cleansers, and creams. This herb is well known for treating many ailments and is praised for its anti-microbial properties. Since the oil can kill bacteria and other harmful organisms it works to reduce inflammation and eliminate acne breakouts. Oregon grape root also has bacteria killing properties and is sold in cream form for more effective acne fighting results.
Why is Tea Tree Oil the Most Popular Pick?
Of all the herbal acne treatments tea tree oil has probably gotten the most press and has been shown to be the most effective. The good press is due to the fact that the oil is one of the few herbal acne treatments that have been studied for effectiveness in a clinical medical trial. In the trial tea tree oil was compared with the effectiveness of benzoyl peroxide. Although benzoyl peroxide was shown to work sooner and had a slightly higher effectiveness rating the side effects associated with its use were worse than those of tea tree oil. The side effects included itching, stinging, dryness, redness, and burning of the skin and were not readily seen in the tea tree oil control group.
Because of the relatively low occurrence of side effects, the bacteria killing properties, and the skin soothing effects of the oil many acne sufferers have turned to this herbal acne remedy in recent years. In fact, the oil has been shown to be so effective that many commercial products now list the oil as one of the main active ingredients.
Unless you buy a tea tree oil solution already mixed for acne treatment you will need to known the proper way to use it. Undiluted tea tree oil can be purchased at most health stores and the recommended usage is a 5% solution. To make your own simply mix 5 ml of the oil with 95 ml of water and apply nightly to the skin with a clean cotton ball.
Boosting Results
In order to get the most out of herbal acne treatments it may be necessary to combine the use of two or more selections. For example, if you are applying the tea tree oil once a day, you can boost the effectiveness by also taking a once a day supplement that contains tea tree oil. Or you can take the herb basil internally, clean your face with witch hazel every night, and then apply the tea tree oil for long-lasting healing effectiveness.
No matter which herbal acne remedy you choose make sure that you test the product on a small area of your skin to rule out sensitivity, that you inform your dermatologist of your plans if you are already taking or using prescription acne treatments, and that you give the remedy enough time to work before declaring failure. By following these steps you can soon be on your way to healthy, clearer looking skin the natural, herbal way.
You might also like...
I suffer from a bit of acne. My skin get oily sometimes hence causing spots. Sometimes my forehead and cheeks get oily. I have lots of acne scars which I want to get rid of. I have used products such as honey, and oils however they still remain. Please inform me on how to suppress oil production,as well as how to eradicate the acne scars.I look forward to reading your reply substantially soon,
syed
- 8-Jan-15 @ 12:04 AM