Organic Skin Products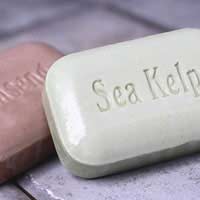 Organic skin products are products that contain natural ingredients and omit chemical substances like preservatives. These products are better for your skin and usually do not cause the irritation that some non-organic products can cause. Since the products are chemical additive, and preservative free you get safe, natural, good for you skin care.
The Real Scoop on Organic Skin Products
Just because a product boasts the title "organic" doesn't mean that it actually is. In fact, since the requirements for using the term organic are relatively loose you could end up buying an organic product that actually includes many of the chemicals you are trying to avoid. To keep this from happening you need to understand a few things about the "organic" claim.
Check the first three ingredients carefully. In order for a product to proclaim the name organic it must contain at least 73% nature ingredients. Some not so honest companies get around this by using 75% water in the product, thus sliding in under the requirements radar. If the first ingredient is water it could actually make up about 90% of the product and remaining 10% could then be a mix of essential oils, preservatives, and other chemicals.
Read the label for any hidden chemical additives. A product may claim to be natural, however, many additives are actually synthetic chemicals that are derived from natural products. This distinction can make all the difference when you are truly trying to go organic. For example, coconut oil is organic and natural, but Cocamide-DEA, which is derived from coconut oil, is actually a synthetic chemical that can cause cancer. Even if this ingredient is in the product the manufacturers can still claim "all natural" or "organic" since the additive came from a natural substance.
Be wary of miracle claims by organic products. If a product claims to be a cure all watch out. Just because a product contains natural ingredients, like vitamins, minerals, and enzymes, doesn't mean that they will actually be absorbed readily into your skin. As with most health regimens, true benefits are only achieved when used in conjunction with other healthy habits like consuming a good diet, and drinking plenty of water.
Now that you understand how to shop for organic products you need to learn why you would want to use them.
The Benefits Behind Organic Products
Organic skin products offer a wide range of health and beauty benefits. They produce less skin irritation, they are less drying to your skin, they fit within the guidelines of a healthy, natural lifestyle, they are better for your general health, and the naturally occurring ingredients in the product are better used and received by your skin than synthetic substances so you get better results.
Organic skin products produce less skin irritation because they do not contain any harsh chemicals. The natural substances in these products are less irritating to the skin since many of them occur naturally in the body. And, the ones that don't are still nature based so they work better with your skin causing fewer rashes, blemishes, and other irritation problems.
A large number of skin care products include alcohol as one of the main active ingredients. This substance can be extremely drying to the skin, especially if you have sensitive skin. Organic products, on the other hand, contain natural substances like tea tree oil to produce the astringent and antiseptic effects you may want without the unpleasant drying.
For individuals who also follow a natural diet and take care to choose natural products for their home, organic skin products fit within this lifestyle choice. By sticking with all natural ingredients they provide a safe, environmentally friendly way to achieve the beauty results you want without compromising your beliefs and preferences.
Organic skin products are also better for maintaining better overall health. Some synthetic skin care products contain ingredients that can be harmful for people who suffer from certain medical conditions. People with high blood pressure, diabetes, skin problems like eczema, and other health problems are better off if they choose organic skin care products.
Finally, because the ingredients in organic skin care products are naturally occurring they are more readily absorbed and used by the body. And, that results in faster benefits and more actual improvements. When your body is familiar with a substance it will not reject it as easily and the skin can more readily absorb the active ingredient so it can begin to work. By working with nature, as opposed to against it, you can reap more benefits from your skin care routine.
Common Organic Ingredients
With all of the hype around beauty and skin care products; it may not be easy to differentiate an organic ingredient from a synthetic one. That is why it pays to recognise some of the more common organic ingredients. Plus, once you become familiar with some of the additives you can begin mixing some effective organic treatments at home.
Tea tree oil is a great anti-inflammatory, antiseptic, and astringent. This oil can be used to treat acne, burns, and infections. Regular oatmeal makes a great skin exfoliation treatment that can be used to help unclog pores, and honey and olive oil make a great moisturising mask for the treatment of dry skin.
Other common, yet highly beneficial, ingredients include yogurt, cucumber, lavender, chamomile, avocado, and mushrooms. Look for these soothing ingredients in popular commercial skin care products.
You might also like...