Foods To Promote Good Skin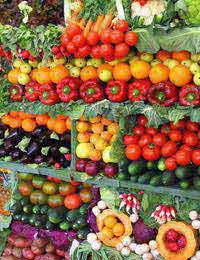 They say 'You are what you eat' and that is certainly the case in terms of having glowing, healthy skin.
Buying moisturisers, cleaners and facial scrubs is an enjoyable and useful part of your beauty regime, but it is important not to overlook the importance of what you feed your skin from the inside, as well as slather on the outside.
There are a number of foods and supplements that are well known for promoting a clear, wholesome complexion. The suppleness and appearance of your skin is a key part of your self confidence and by using this guide, you will feel ready to face the world.
As we all know, eating a range of different coloured fruits and vegetables is key to your overall health and well being, but there are particular ingredients you can enjoy in the knowledge that they will be giving you and extra beauty boost. Remember, these tips are for everyone - the beauty industry may be focused on women, but times are changing and there is no reason why men wouldn't want to look the best they can, too.
Avocado - King of Good Skin
The most potent beauty booster food is the avocado. Not only is a ripe avocado delicious to eat, it is full of healthy fats that plump up your skin and smoothes away dryness. It is also good as a face pack - just mash up and use as a mask - or even for dry hair. Try to introduce at least one avocado a week to your diet and your skin will thank you for it.
A Smoothie A Day…
For blemish prone skin, the smoothie is your friend. While the old myth that chocolate causes spots has long been busted, a diet heavy in refined carbs and sugars will produce more of the sebum that creates the bacteria that acne loves. A vitamin rich diet alongside plenty of water will help to flush out your system so the conditions are not good for spots. You could try a cup of hot water with a slice of lemon in the mornings instead of tea or coffee and swap biscuits and crisps for nuts and seeds. Easier said than done, of course, but worth trying for a few weeks to see if there is an improvement - nothing tastes as good as having glowing skin feels.
Root for Ginger
Ginger is also known as a help in terms of inflamed skin - you can try a couple of slices of fresh ginger in hot water as a drink, or incorporate it into as many dishes as possible - stir fries, curries and desserts.
Super
This is a good time to mention 'superfoods' - a recognised group of hard working, natural foods that support out immune systems as well as packing a nutritional punch. In terms of promoting good skin, nuts, seeds and berries are all on the list, with almonds, linseeds and blueberries singled out as speciality skin warriors.
Some people may chose to take a supplement especially designed for supporting and enhancing good skin, but a healthy lifestyle full of fresh air, fresh fruit and veg and plenty of water is a far more holistic way to look and feel the best you can.
You might also like...